MDAS: Memory Denial Acceptance Smitten The Four Stages of Developing a New Fictional Crush
Have you ever wondered how you develop sudden feelings for a fictional character out of the blue? I have many times, it's like there's stages to it. You are exposed to them in and thoughts appear where you imagine yourself with that character, you try to resist it when others think you like him, then you come to the realization that it's true, and the next thing you know you're going crazy over them.
You might ask me why I'm writing this other than to share how it goes? Well, turns out, a new fictional crush has recently breached my heart, but I'm reluctant to share him with you on my page of fictional crushes. Why? Because he's well.......he's......not the ideal sort of character that someone like me would fall for due to his reputation where he's from and his views would clash with my own in real life. Shan Yu was one thing, a ruthless warlord and all, but this guy is WAY different.
You'd think after reading this that I'd become like him when the truth is I never will. I like him because he's dark and that voice.....oh my god....if he wasn't so....
corrupt
(Oops......) and maybe a bit younger then I wouldn't be so resistant in adding him to the appropriate page on this blog. I mean, I've fallen in love with villains before, but not like this.
One of my friends has a crush on this anime chick who is a total psychopath and he's not afraid to admit it. He's not a psycho like her so I have nothing to worry about I guess.
Anyway, this is so autistic of me to be doing, creating this whole set of stages of how I fall for a fictional character. We develop so many fictional crushes and many of them stay with us forever. There is nothing wrong with having them around, as long as you're not spending your entire time absorbed in another world where they are.
So, here are the four stages of developing a new fictional crush:
Stage 1: Memory/Dream
In this stage, I might recall a memory or have a dream about the character. In many cases it can take days, weeks months, even
years
for this stage to arrive after I am first exposed to wherever that character is from. I may see them in like, a movie or TV show, and at first I'm like: Okay he's pretty cute or he's very interesting.
However, it's not obvious at first that I am attracted to them. In fact, sometimes after first exposure I might be feeling completely neutral about him like I just like them in general. (especially if they don't look, or act the part that you'd expect for an ideal partner in real life.....and my most recent one is a good example of this.)
Cut straight to the dream part, this is where your views of them change, especially if they may not seem appealing to me in every way at first. Eventually something's going to come up about them that makes me head over heels.
The dream doesn't have to be a romantic interaction, for me personally that comes later once I've finally admitted I like the character. It could be talking to them, avoiding them, being their prisoner, and like I said, this can sometimes take years to happen. For example, I came to like Shan Yu when I first saw him as a child, but it wasn't until earlier this year where I started to have dreams about him. Only then did I realize I was attracted to him once those dreams became more frequent, and they weren't even romantic. It was more like a nightmare being his prisoner in the middle of a mountain pass under his constant watch. But I remembered those dreams, and the memories of them reached my heart.
If I remember correctly, this most recent crush that I have; the first dream I had of him was when I was trying to escape from him to achieve freedom. Strange, very strange indeed.
In the aftermath of the dream, I may find yourself thinking and talking about it a lot. I even write about it. Once my friends know about it, they start to bug me and that's when I enter Stage 2.
Stage 2: Denial
This always comes for me next. As soon as I tell my friends about the dream, they jump to the conclusion that I have a crush on that character. So my response is I try to rebuff it every time no matter how many times they tease me about it.
I try to resist it and state that "No he's not my type!", "I can't like him, he's too old, he's genocidal, he's violent, too large, serious...etc." Excuses, excuses everywhere when what I really should be doing is succumbing to it like my friends want me to. They continue to tease me and I end up blushing all the way home to a point where all I can think about is them. In fact the blushing starts the moment my friends say it and it comes on my face no matter how hard I try to resist.
I find myself at an internal conflict between my heart and brain where they fight to decide whether loving this character is right.
The answer, there is no right or wrong character to love in any fictional universe. So if I continue to keep that in mind then perhaps I will add this most recent crush to where he belongs on here.
So this conflict doesn't last long when I come to the fact that there is nothing wrong with liking the character.
But the bigger part is putting up with my friends who try to squeeze the truth out of me. You know what happens when tell them.
Stage 3: Acceptance
Shortly after the denial stage, is when I come to the conclusion that I do like the character and am openly able to admit it. This happens when my friends finally force it out of me, or I muster up the courage to do so myself. It's hard sometimes because I know what's going to happen when I say it....the torture continues. Not that I don't like it when my friends tease me, but still it takes a lot of guts to finally admit I am in love with that character; especially if they are taken in the universe they come from, or if they happen to have a dark personality like being tyrannical, blasphemous, or cunning. Still, this is where I finally say those three words for real:
As soon as I've said it, I'm giggling hysterically behind closed doors thinking about that character. If my friends are with me, I swoon rather than resist if they say their name. I squeal, giggle and picture myself with the character.
Once I've accepted the fact that I love the character and openly confess, that is where we enter the final stage.
Stage 4: Smitten
By now this is when I can't even hide the fact that I'm in love with that character. I watch videos they're in, gaze at pictures of them, and listen to them speak because their voice makes me melt.
As soon as I reach this stage, I am nearly obsessed with this character. I do all the things I just mentioned, I even write a song about them; sometimes the melody of the song originates from a pop song that was stuck in my head around the time before I find a metal song for them.
My friends drive me nuts about it at this point and it happens almost every time I run into them or when we plan a hangout. Sometimes they even ambush me with it the moment they spot me before I can spot them! Therefore, they get to enjoy the wonderful entertainment I bring of swooning and giggling over that character for many times to come, as long as nothing goes too over the top.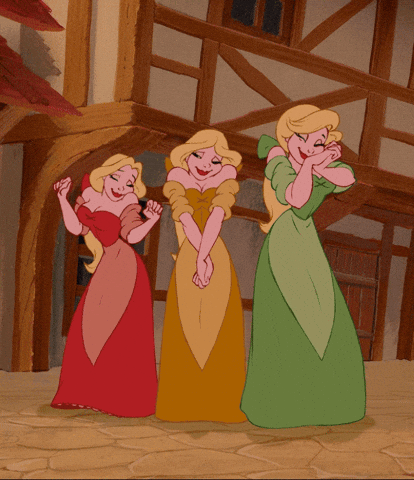 If I could list all the times I have reacted like that or a little more crazy, the list would be extremely long to infinity and beyond. But I don't mind getting teased about them at all; it makes me feel better when my day's not going so well and I get the opportunity to backfire at my friends when they torture me like that. I try not to swoon too hysterically over the character, but at times I feel like I can't help myself once I admit that I love them!
And those are the stages of how I develop a new fictional crush in a nutshell. Now you're probably still asking: Who is this new fictional crush I'm unwilling to share with you?
Well I think I've given a few unsubtle clues throughout this article, and you might want to consider checking out some previous posts I've made under certain categories to find out.
If you ever manage to figure out who it is, leave a comment and I will tell you if you're right. If you're right, then it looks like I will have no choice but to post this character in the fictional crushes tab and explain to you why I love him.
Oh and one last thing, I bet this method can also be used when to develop a crush on someone in real life before it becomes a relationship. So if you use it as well, remember it doesn't just have to be for fictional characters!
-Emily